Writer-Reminders ....
the ezine for sidetracked writers.
May 15, 2008 - The Power Behind Feeling Organized

Thought for the Week - The Power Behind Feeling Organized





Hi all,

How are you? I feel like I'm chatting with friends I haven't talked to for ages! We've been super busy around here with new projects, new sites and tons of new stuff so Organized Writer took a bit of a back seat.

First though, let's talk about how you feel when you are organized (and when you're not)!

Close your eyes for a second and imagine your office/write space perfectly organized... with your "stuff" exactly where you want it so you find things quickly and easily. You open your file drawers and everything is nicely labeled and finding paperwork is effortless.

Now go a little deeper and feel the power behind the organization. Don't you feel more confident, more in control, and less stressed?

So how do we make that mental picture a reality? What's the first thing you need to do? What will make the biggest difference in the fastest way? Here are some ideas. Pick one of these or one of your own, and try to do one today:

1) Clean off your desk.
2) Sort through your filing cabinet.
3) Set up your filing system.
4) Set up your writing planner.
5) Redecorate your writespace... with flowers, photos, and anything that inspires you!

Happy writing (and organizing)! And I'm so glad to be back with you.


Best,
Julie
julie@organizedwriter.com


P.S. Did you miss the last issue? Read it here.

"I'm on day 5 of your book and already have done more writing and compiled more ideas in this short time as I usually do over several months." -- reader M. Howard

Angela Hoy of WritersWeekly.com says "...the most organized writer I know is Julie Hood...."

Get your copy here!

Get Organized to Write Your Book - Listen to Gail Richards Interview Me

Join me on Thursday, May 15, 2008, when I'll be interviewed by Gail Richards of AuthorSmart.com. We'll be discussing how to Get Organized to Write Your Book. You can register at AuthorSmart.com.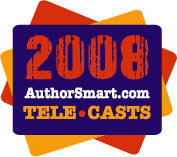 Be sure to check out all the upcoming free teleclasses, too, including:
How to conduct a great interview
How to WOW your readers
All about the Front and Back Matter
and a bunch more!

Happy writing and organizing!
Julie


Like Organized Writer.com? You'll love the ebook.....

"Julie, I am sending a quick note to thank you for your well measured and extra-ordinary website. You have a tremendous amount of information at a very reasonable cost. I subscribed to your free site and, for the first time in forty years of writing, found a planner that works for me. I felt so guilty for receiving so much information free from your
site that I have now ordered and downloaded the e book. I have found that you have struck a cord among so many writers regarding procrastination and simple organization. Keep up the good work.
-- Raymond Freeman

PRINTABLE CHECKLIST
Click HERE for a separate screen for printing.

~~~~~~~~~~~~~~~~~~~~~~~~~~~~~~~~~~~~~~~~~~~~~~~~~~~~~~~~~~~~
PRINTABLE CHECKLIST
~~~~~~~~~~~~~~~~~~~~~~~~~~~~~~~~~~~~~~~~~~~~~~~~~~~~~~~~~~~~

DRAW daily (Declutter-Read-Assess-Write)
What is this?

M T W T F S S
_ _ _ _ _ _ _ 1. Declutter (only 5 minutes)
_ _ _ _ _ _ _ 2. Read (only 5 minutes)
_ _ _ _ _ _ _ 3. Assess (30 seconds to 5 minutes)
_ _ _ _ _ _ _ 4. Write (at least 5 minutes)


Weekly Checklist
For freelance writers: Use this weekly checklist to find, write and send a query every week this year!

Monday
__ Make notes on a new idea.


Tuesday: Accounting Day
__ Post your accounting records.
__ Pay bills.
__ Follow up on outstanding invoices and queries.


Wednesday
__ Find a new market using links below.


Thursday: Errand Day
__ Make copies.
__ Return books to library.
__ Make deposit at bank.


Friday
__ Finish query and submit.
__ Match your query to the market.


Saturday Weekly Review
__ How was this week?
__ What's up next week?
__ Review your Projects list in your planner and check the status.
__ Jot the next action steps for your projects on next week's calendar.
__ Backup your computer files.
__ Virus scan your computer.
__ Update windows software at http://windowsupdate.microsoft.com
__ Update Microsoft(R) office software at http://office.microsoft.com/officeupdate/default.aspx


Sunday
__ Relax and enjoy!
__ Do something fun today!


JOB/MARKET LINKS

Organized Writer's Guideline Database
Absolute Write's Market Archives
Writer's Weekly Jobs
Writing-World.com guidelines
Writing-World.com writers wanted
Funds for Writers - Jobs and Markets
Paying Markets List
Freelance Job Bank
Writer's Write Writer's Guideline Directory
Writer's Digest - Market of the Day
Writer's Market.com (subscription only)
Writer Gazette Job Board
Writer Gazette Call for Submissions

Thanks for visiting Writer-Reminders! If you have comments,
success stories, or suggestions, reply to this message or e-mail
me at :julie@writer-reminders.com

- Julie



Writer-Reminders.com: reminders for all writers who want
more time to write. http://Writer-Reminders.com

OrganizedWriter.com: tips and tools for your writing
business. http://OrganizedWriter.com



THE FINE PRINT

Your privacy is very important to me. Your email address will never be sold by Writer-Reminders. For more on Yahoo's privacy policy, visit http://privacy.yahoo.com/privacy/us/

Copyright 2002-2007 Finally Organized LLC. All rights reserved worldwide. This newsletter is provided with the understanding that the author is not engaged in rendering legal, accounting or other professional services. If legal or other expert assistance is required, the services of a competent professional should be sought.

Writer-Reminders and OrganizedWriter.com provide links to other Internet sites solely as a convenience to its users.
Writer-Reminders and OrganizedWriter.com do not guarantee, approve or endorse the information or products available at these sites, nor does a link indicate any association with or endorsement by the linked site to Writer-Reminders and
OrganizedWriter.com.

I'd hate for you to leave. To stay subscribed but put your email message delivery on hold, send an email to
Writer-Reminders-nomail@yahoogroups.com To be removed from this list, send an email to Writer-Reminders-unsubscribe@yahoogroups.com


To subscribe,
Search
Free Planner
For weekly tips, tricks and resources, sign up for the free monthly newsletter, Writer-Reminders!

Get the FREE ebook,
The Sidetracked Writer's Planner, when you subscribe.
Privacy policy
For advance notice of site updates, new products, and special offers, sign up for the Organized Writer newsletter!
Privacy policy
Tell a Friend
Like this site? Tell a friend:
[ FREE referral systems! ]

Welcome new subscribers!
I'm so glad you've joined us! Let's make 2008 your best writing year yet!

2008 Calendar
Did you get your 2008 Writer's Calendar?

It has inspirational quotes, my monthly routines, and places to record your monthly writing goals.

Print it here and please telll your writing friends and discussion groups to help spread the word about OrganizedWriter.com. Thanks!