Top Holiday Gifts for Writers (links are in blue)

Use the sidebar to send a wish list to family and friends!
Gift categories listed below:
---
Writer's Digest
More magazines...
Poets & Writers

Written By
Bookmarks
---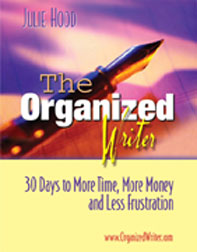 The Organized Writer: 30 Days to More Time, More Money and Less Frustration, $14.95
Ebook by email

"This is a book no writer should be without...", Michael Knowles, WriteThinking.net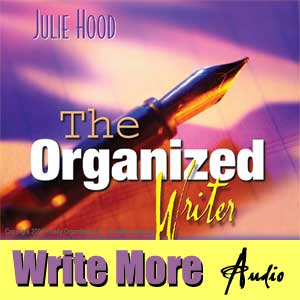 Write More Audio CD, $19.95 --
Free Shipping!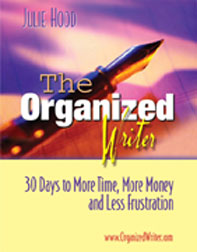 Ebook on CD, $19.95 --

Free Shipping!
---
The Marshall Plan for Novel Writing: A 16-Step Program Guaranteed to Take You from Idea to Completed Manuscript
Beginnings, Middles & Ends (Elements of Fiction Writing)
No Plot? No Problem!: A Low-Stress, High-Velocity Guide to Writing a Novel in 30 Days
Self-Editing for Fiction Writers, Second Edition : How to Edit Yourself Into Print
---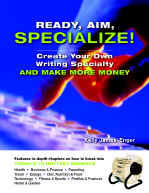 Ready! Aim! Specialize!

* With this book, you can easily move your freelance career to the next level.
The Renegade Writer
2005 Writer's Market
---

Too busy to read? Listen in the car with Audio for Writers:
---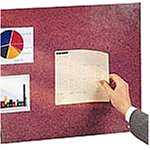 3M Post-it® Self-Stick Bulletin Board
* Do you love Post-it® notes? You'll love this re-positionable bulletin board. No more thumb tacks!
---

Get more organized in 2004.....

Let Go of Clutter! (book)
---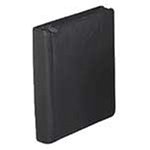 FranklinCovey® Sierra Simulated-Leather Binder,
7-Ring, 8 1/2in. x 11in. (Monarch), Zipper, Burgundy

* You gotta love FranklinCovey®!
---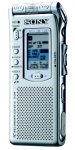 Stop losing your best ideas .... get a Voice Recorder
---

HP 3330MFP LaserJet All-in-One with Auto Document Feeder
* Last year my husband and I combined our Christmas money and bought this printer, and it was worth every penny. I love HP printers anyway, but this one also has a fax machine (you can fax directly from your computer), a scanner, and a copier with a document feeder. No more mad dashes to the copy center! Julie
---

Write anywhere with a handheld computer! My favorite models are the
* My hubby gave me a Tungsten last year, and I use it every day to keep track of everything.
---
Click here to send a wish list email!

Thanks for supporting Organized Writer with purchases from these links!
Search Amazon



A perfect way to send a "Wish List" to your husband, wife, relatives writer friends, or anyone else any day of the year. Just fill in the blanks below and your friend will receive the following message from you:

TO:
FROM:
SUBJECT: Here's a Wish List from
Hi,

Your friend
[your name]
sent you this note via our online referral system because they enjoyed it so much, and thought you would too!

It's called Organized Writer -- Top Ten Holiday Gifts for Writers

Here's the URL: http://organizedwriter.com/
giftsforwriters.htm

YOUR MESSAGE:
[ FREE referral systems! ]